Federal Government Contacts
A-ZGovBIZ's Federal Government contacts segment consists of over 4,000+ business decision-makers.
Our Federal Government contacts list will put key business decision makers in your hands. There is strong branch representation in all states and territories, country areas as well as head offices in Canberra. We have the most comprehensive coverage of all departments and agencies in the Federal Government.
Federal Government contacts can be supplied with address, phone number, fax number, email address, number of employees, job function and more. Our Federal Government contacts can be used for mailshots, telesales, email marketing campaigns and market research. A-ZGovBIZ Federal Government Contacts will open new doors for your business.
Facts and Figures
46% are in branch offices
54% are in head offices
78% have email addresses
52% are in Canberra
48% are outside of Canberra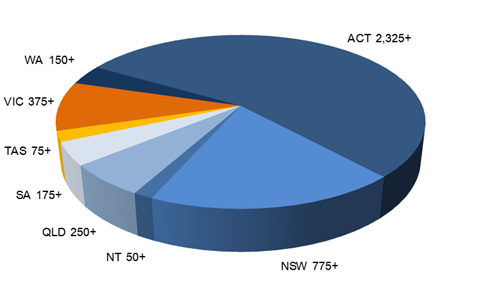 Our Federal Government contacts list sits at a guaranteed 98% accuracy. It is constantly maintained by our team of researchers and is Privacy and Spam Act compliant.
Need more information about our federal government contact lists?
See our List of Lists. To speak to a representative about your next marketing campaign, or for more information about how A-ZGovBIZ can help improve the results of your federal government marketing campaigns, call us at: 02 9516 4703 or This email address is being protected from spambots. You need JavaScript enabled to view it..
Local Government Contacts | State Government Contacts