The Western Australian State Government's moves towards entrenching itself in the shared services club continue to proceed shakily, with a statement released last week by the Department of Treasury and Finance indicating yet another course correction for the troubled program.
First flagged by Labor Premier Geoff Gallop in 2003, the development of the Office of Shared Services, a branch of the Department, has endured a gloomy 6-year history of cost blowouts and delays. Intended to reduce budgetary demands and duplication of finance, human resources and procurement staff and systems, the project vastly overshot its original deadline of 2006.
Treasurer Troy Buswell admitted in October the trouble facing his department. "This project has a sorry history which this government does not want to see repeated," he said.
A review released at the end of October effectively green-lighted the project and indicated the then-newly-elected Liberal government, led by Premier Colin Barnett, would be continuing the project.
WA's moves towards shared services reflect a wider trend amongst state governments over the last 10 years to establish multi-discipline shared services agencies. Queensland, New South Wales, Victoria and others have all established similar bodies, though mostly with even wider spheres of responsibility.
The Western Australian agency is currently scheduled to be fully operational on a whole-of-government basis by 2013.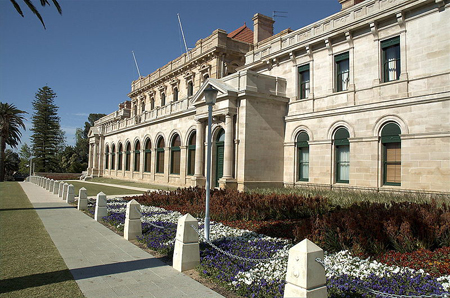 ---
Treasurer Buswell has faced further criticism this week over his Government's cancellation of a flagship $1 billion statewide broadband plan. Initiated by Premier Carpenter in 2006, the State-wide Broadband Network Strategy was to provide 10 megabit speeds to all metropolitan and regional communities across the state's 2.6 million square kilometres.
Friday saw a statement quietly released by his department attributing blame partly to the former Labor government and to the federal Rudd government's huge National Broadband Network policy having been set in stone.
"The state's new strategy is currently being developed and will be contingent on the outcome of the NBN, to avoid duplication and waste of state resources," the statement said.
Credit for photo: Wikimedia:Nachoman-au, CC2.5