Every so often, say every two or three years, the pendulum of government in Australia swings back and forth between the two poles of centralisation and decentralisation.
We have observed this by carefully monitoring the behaviour and activities of government over the past few years. This is a general trend, and tends to occur in dribs and drabs (often state by state), with some governments leading the charge and some lagging behind, but it is definitely an observable phenomenon in the corporate culture of the Australian public sector.
We have noticed that innovation in this field frequently comes from the Queensland state government - the last move toward shared services started in Brisbane and rippled across the country. The impact of this effect is not limited to state governments, either - when the prevailing ideology begins to reverse its polarity, it tends to gradually permeate into local and federal government to a degree as well.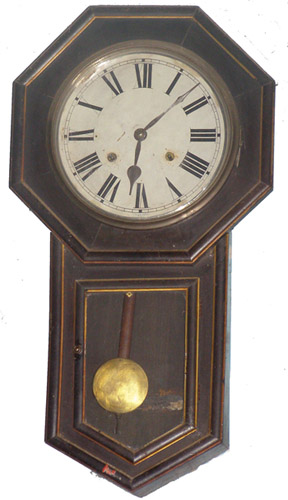 For the past 12-18 months, the pendulum has been firmly set in centralisation territory. Massive departmental mergers erupted in several states in the past few years, and shared services organisations came to the fore. We have reported on this trend at the state level.
This trend, however, is showing signs of reversing. Rumblings of this in Queensland were first reported by A-ZGovBIZ late last year, and again the Eastern states are being dragged with the pendulum - news in recent weeks has seen the South Australian government disavowing shared services, citing massive questions over returns of efficiency. Following suit yesterday, Premier Colin Barnett in Perth has announced his government will abandon the philosophy after a cost-benefit analysis revealed over-selling of benefits and underestimation of financial challenges.
Finally today, we see the beginnings of this change taking hold at a higher level, with the Federal Labor government announcing an attempt to push top-down decentralisation reforms onto the states through the education system. Incidentally, the outcome of this will be interesting to see - recent federal attempts to impose policy from above in the sphere of health have been met with animosity from the Liberal states. With the NSW government digging its heels in and several grassroots procurement scandals in the process of breaking out south of the border, pressure will be on Victorian Premier Ted Baillieu to rein in rogue agencies and centralise purchasing policies - will this buck the trend?
We have concurrently seen the commentariat emerge from within the public sector to debate the virtues of shared services - with CIO Magazine on the defensive and research firm Ovum's local director Steve Hodgkinson against - but it seems that the powers-that-be have spoken. We can still expect the general trend in the public service across the nation to involve pushes towards decentralised corporate services, procurement policies and decision-making over the next two years.
Now isn't it time you started planning to market to individual agency decision-makers by stocking up on government marketing lists?