With the change of leadership just over a week ago, things are changing fast as Prime Minister Malcolm Turnbull puts his stamp on the ministerial cabinet.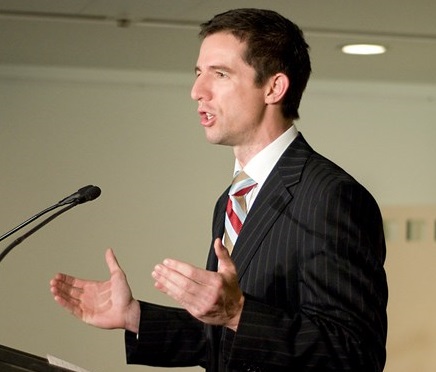 South Australian Senator Simon Birmingham has replaced Christopher Pyne as Minister for Education and Training. Senator Birmingham was first elected as a Liberal Senator for South Australia in 2007, and has acted as Assistant Minister for Education and Training since December 2014. With this change of leadership we also saw Childcare and Early Learning being moved from the Social Services portfolio into Education.
"I am committed to ensuring that from early learning through schools to universities and vocational education and training, our education system equips all Australians with the opportunity to be their best, do their best and make our country its best", says Senator Birmingham.
While it's still early days and many of Turnbull's policies are yet to be revealed, he has hinted that Abbott's plans to deregulate university fees will be altered in order to pass through the senate.
Talking to ABC AM's Michael Brissenden Malcolm Turnbull said, "Well if you can't get something through the Senate, it is, I would say it's highly possible that you could change it to something that will get through the Senate."
Christopher Pyne leaves the education portfolio to take on the position of Industry, Innovation and Science Minister. Pyne will be accompanied by Queenslander Wyatt Roy as Assistant Minister for Innovation.
The health portfolio has also seen some changes. Although Health and Sport Minister Sussan Ley is keeping her position, Fiona Nash has been moved from her former post as Assistant Health Minister to become the new Rural Health Minister with Ken Wyatt becoming the new Assistant Health Minister.
The position of Treasurer has also changed hands with Scott Morrison taking over the position, and former Treasurer Joe Hockey announcing his retirement from Parliament. New mum Kelly O'Dwyer is taking on the role of Assistant Treasurer as well as Small Business Minister while Christian Porter is now the Social Services Minister, taking over the position vacated by Scott Morrison.
Women have made much more prominent appearance in Turnbull's cabinet with Marise Payne making history as the first female Defence Minister and Michaela Cash kept busy as the new Minister for Women, Minister for Employment and Minister Assisting the Prime Minister for the Public Service. Julie Bishop will also continue 'living her dream' as Foreign Minister and Deputy Leader of the Liberal Party.
To get up to speed on all the changes to the cabinet The Sydney Morning Herald has put out a list of Turnbull's complete ministry.
A-ZGovBIZ is keeping up with these changes to ensure our members of parliament marketing list remains accurate and up to date. Contact an A-ZGovBIZ representative about your next marketing campaign, or for more information about how A-ZGovBIZ can help improve the results of your federal government marketing campaigns, call us at: 02 9516 4703 or This email address is being protected from spambots. You need JavaScript enabled to view it..