How much could your school, local council or business be saving on electricity costs?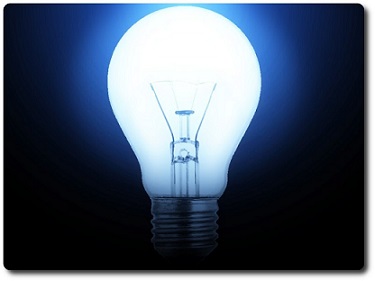 A-ZGovBIZ reporter Grace Wye takes a look at how to save thousands each year on your electricity costs
Technology is now the mechanism which keeps the cogs turning in every business. Computers, tablets and smart phones have replaced the briefcase and are causing electricity costs for businesses to skyrocket.
Making up a major portion of a company's annual spending – large and small organisations alike need to look ahead with their energy consumption and find ways that they can minimise their energy spending.
The actual energy use of computers varies widely depending on what computer you are using, how many applications you have open, the size of your screen etc.
According to a study by Griffith University: "An average desktop computer has a power usage of between 80 and 250 watts, depending on graphics cards and additional peripherals. The cost to the University to operate a typical computer and monitor workstation (130 watts @ 11c kW/h) for 24 hours per day, 7 days per week, 365 days per year, is $129.73. The same workstation operating only during work hours – 8 hours per day, 5 days per week, year round is only $30.80.
An enormous amount of energy is wasted while the computer or printer sits idle, perhaps while you are in a meeting, on the telephone, or at lunch. Any current computer, printer, fax machine, or photocopier has energy saving features that put the machine into a sleep mode when it's not in use. Substantial power savings of between 50 to 90 per cent can be immediately realised."
When looking at buying new computers it's good to not just consider the cost of the actual computer, finding computers that use less energy will result in considerable savings in the future. Laptops use far less energy than desktop computers, and it's important you make sure the computer you get is suitable for what you want to use it for. There is no point buying a computer with a great graphics card if you will never use it, it will cost more to buy and use much more energy to run.
It is important to remember that many computer monitors will use up more electricity than the computers themselves. By turning off the monitor every time you leave your desk will save valuable electricity without disturbing any of your work.
It is vital that you ensure all your energy saving settings are correct. Instead of using a screensaver, make sure that your computer automatically goes to sleep when unused for five minutes. Even when the computer is asleep it is still using energy. By ensuring that computers are turned off each night and on the weekend your business can save massive amounts of energy. Turning off computers completely will stop you forking out for electricity you don't need.
With the advances made in cloud technology businesses should consider the advantages of virtual storage over physical storage. Although there are some negatives that come with storing data using a cloud system, they use far less energy than physical storage. Without physical servers, businesses can easily save hundreds of dollars a year on energy costs.
Electricity has played a major role in recent elections, with Mike Baird promising to privatise NSW's electricity network and Anastasia Palaszczuk's postponed plan to deregulate energy prices. Yet despite the governments promising better outcomes for energy consumers, energy prices continue to rise.
The news isn't all dismal for every state with the future cost of electricity in some states forecast to fall over the next few years according to the Australian Energy Market Commission. Most of this change is due to the repealing of the carbon tax by the coalition but some states such as Western Australia, Queensland and the Northern Territory are all set to see slight increases in energy prices by 2017.
By following these few simple steps your organisation could start to see significant savings on its electricity bills over the course of a year. Whether electricity prices in your state rise or fall in the future you know you're not spending company dollars on wasted electricity.