- putting public sector in your hands
Since our establishment in 2002, we have been developing innovative ways to deliver our services and build a strong customer-focused organisation.
Our online service Discovery delivers public sector decision-makers by name, position, title, office or metro area at the Federal, State, Municipal and Local levels of government, health and education.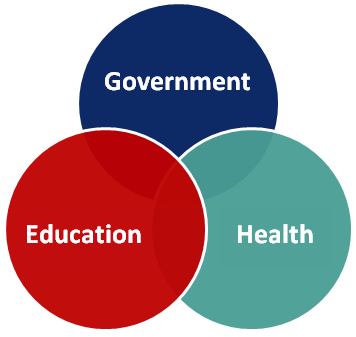 Discovery delivers an online Data License with unmatched detail, ease-of-use and accuracy. You're in the drivers seat - perform searches that can be as tailored to your needs or as broad as you like.
We understand that data is all about flexibility. Discovery lets you select the prospects you want from 55,000 of the most current and detailed records available.
Discovery saves you time by taking away the legwork of information gathering by providing all the information you need in one source.
Sectors
Health: Hospitals, Aged Care, Government Agencies, Health Care Services, Commissions, Boards
Education: Private and public schools, TAFE, Universities
Government: Local, State, Federal and Statutory Authorities, Commissions, Boards
Agencies: Government Associations, Government funded Boards, Authorities etc
How to use Discovery
Identify new business opportunities, target key decision-makers in sister and parent organisations
Key Account Management of your public sector clients
Target the right prospects every time with Discovery's superior navigation
Use Discovery

to export mail, email and telephone marketing lists
Create campaigns: Tele, Email and Fax Broadcasts, Mail Shots, Direct Selling
Benefits
Accuracy (fresh data updated at least every month)
Comprehensive across all states and levels
In-depth parent / child organisational data showing the inter-relationships between agencies
Access to 55,000 contacts in all States and Territories
Linkages
View the linkages between parent and child departments and related agencies
Build business relationships "up & down" the organisational tree
Identify new business opportunities and threats
Depth
Discovery provides "depth" information on agencies and individuals.
Drill down by department, division, job function or industry
View parent / child organisational relationships
Target senior decision-maker for each agency or search across 40 job functions
Number of staff (and students per school, beds per aged care facility)
See the linkages that display of how departments and agencies are connected and the personnel within them
High-frequency updating
Our team of highly-focussed public sector researchers is constantly working on keeping our data up-to-date with departmental restructurings, hirings and firings, schools closing down, agencies merging together and more. We feed these crucial updates through to the Discovery engine at least once a month, and more often if we feel there is important information our clients need. We're always working on keeping track of the public sector so that you don't have to.
Explore Discovery today
Contact us today to arrange a demonstration to see first-hand how easy it is to find key government contacts in our online government contacts database. Call us for more information on 02 9516 4703 or This email address is being protected from spambots. You need JavaScript enabled to view it..
Examples of how contacts and organisations are presented in Discovery. Features include an SDM nominated for each organisation and parent / child organisational relationships. Click on images to see larger versions